Ginger is the founder and President of ABC Nannies Inc.® in Denver, Colorado. After graduating from college with a psychology degree, she worked for many years in the clerical placement industry and then as a recruiter for a hi-tech software company. Ginger started ABC Nannies Inc.® because she wanted to make a difference in people's lives and nothing is more important than finding a caring person to take care of your children. Ginger has employed wonderful nannies that provided excellent care for her two children. ABC Nannies, Inc. was the recipient of the 2001 APNA Agency of the Year Award.
VICE PRESIDENT / CONFERENCE LIAISON
Jami Dennis (jami@abcnannies.com)
Jami has been working at ABC Nannies & Domestics for over 5 years and is currently serving as vice-president of placements and backup care director. She has dedicated nearly her entire career to working with children and families. Over the years, she has worked as a full-time nanny, a summer camp counselor, and camp director. In late 20003, Jami worked as a corporate recruiter in the financial industry. She has been a member of INA since 2004 and has attended numerous APNA and INA conferences. Jami recently became a mother and employs a full-time nanny. She feels that networking with other professionals in the industry and collaboration are the keys to success.
Kathy Dupuy founded Mom's Best Friend in 1994 and has guided the company's expansion into Houston and San Antonio, as well as franchising to Dallas/Ft. Worth and Vail/Beaver Creek, Colorado. Mom's Best Friend has been a long standing member and frequent conference speaker for the APNA and INA. Mom's Best Friend was awarded "Most Valuable Provider" from Bright Horizons at its last conference. Prior to launching Mom's Best Friend, Kathy received her degree from Vanderbilt University. Kathy maintains regular hours in the Austin office, while simultaneously raising and partially home schooling four children with her husband Stuart.
Kim Winblood, Vice President of Mom's Best Friend for Dallas and Ft. Worth, bought the north Texas franchise in July of 2000. Originally from Houston, Kim received her bachelor's degree at Texas A&M University and then went on to achieve her Master's degree at Dallas Theological Seminary. Before purchasing Mom's Best Friend of Dallas/Ft. Worth, Kim was a household manager and subsequently a teacher for 10 years where she taught Health and coached soccer. She has been an integral part of the growth of MBF Dallas. Her leadership abilities and tremendous communication skills have helped to make MBF Dallas/Ft. Worth the top household staffing agency in the Metroplex and have made her a leader in the industry. Kim serves as secretary of the Dallas chapter of the Domestic Estate Managers Association (DEMA). Kim is married to Jim Winblood, President of Mom's Best Friend Dallas/Ft. Worth, and they have two beautiful school-aged daughters.
Denise Collins, CEO of Aunt Ann's In-House Staffing and Aunt Ann's Homecare is a third generation owner of the oldest Nanny agency founded in 1958 in San Francisco. She has been an active lobbyist for Trustline, agency standards, background screening tools, consumer protection laws, and wage and labor laws for the industry. Aunt Ann's Agency is recognized as one of the top 100 Largest Women Owned Companies in the SF. Bay Area. Denise is a founding member of APNA and it's first co-president, she produced the 1st and 10th APNA conference and is an industry speaker.
Judi Merlin is the founder and owner of A Friend of the Family Home Services in Atlanta, Ga since 1984. Judi received a bachelors of science in Secondary Education from Memphis University. Judi had been a member of the International Nanny Association since 1986 and was a founding co-president of the Alliance of Professional Nanny Agencies in 1994. A Friend of the Family is a two-time winner of the Agency of the Year Award from APNA winning in 1999 for Caregiver Support and in 2004 for Professional Business Practices. Judi's greatest accomplishment is her four adult children.
Barbara G. Kline is founder and president of White House Nannies, Inc., a full service child care placement agency serving the Washington D.C. metro area. Ms. Kline received her BA in Spanish and French. She went to graduate school for Spanish literature in Madrid. As a working mother, her need to find qualified child care led her to found White House Nannies in 1985. In 2005, Ms. Kline wrote White House Nannies. She was interviewed on Good Morning America, Larry King Live, CNN, NPR, and was a "Power Player of the Week" on Fox Sunday News. Ms. Kline lives in Chevy Chase, MD with her husband Richard who runs the financial side of the business.
SOCIAL MEDIA

Katie Vaughan is the founder of Westside Nannies, a boutique staffing agency with offices in Beverly Hills and San Francisco, that specializes in placing professional and educated nannies. Because of their high standards and discretion, the agency is known for placing nannies with high profile and celebrity families, and has been featured on programs such as Entertainment Tonight, Dr. Phil and E! News.
LEGISLATIVE AFFAIRS 
Wendy Sachs is the president and founder of  The Phil
adelphia Nanny Network, Inc. (TPNN)  She has been a member of APNA since 2011 and is a founding member of the International Nanny Association (INA).  For INA she has served as a board member and executive board member: Secretary, four term President and two term Co-President. INA committees served include Conference, Membership, Nanny of the Year, Publications and Public Relations.  She was involved in drafting the INA Credential Exam and served on many Task Forces created over the last 27 years.  During her career, she has lobbied on Capitol Hill regarding the au pair programs, become a nationally recognized expert on child care and has given more than 500 interviews to network television, national magazines and leading newspapers including the Wall Street Journal, Philadelphia Inquirer, New York Times, NBC, CNBC and CNN, the Today Show and The Oprah Winfrey Show.   As an active industry participant, she has presented workshops for agencies, parents and caregivers.  Wendy was an early pioneer of Midwest recruiting and currently her agency is the premier resource for hiring household help in the Philadelphia region as well as the primary provider of Corporate Back Up Child Care, servicing over 50 corporations and universities, and employing 60 "Staff Nannies" and "Senior Nannies".  Sachs earned her undergraduate degree from Simmons College and her MBS from the University of Miami. A mother of two young adults, she is also a veteran nanny employer.
MARKETING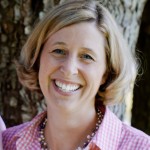 Carrie Hillen, co-owner of Town and Country Resources is joining the APNA board of directors as the Marketing Chair.  She and her husband Jens purchased Town and Country Resources in 2008. Carrie brought to Town and Country her experience in consulting and client service as well as her personal experience as a working mother of two who has hired assistance in her home.  Prior to owning Town + Country, Carrie worked for Price Waterhouse, PHB Hagler Bailly, Charles Schwab and Charles River Associates. Carrie holds a BA from UCLA and and MBA from the Haas School of Business at UC Berkeley.  Town + Country is the Bay Area's largest full service domestic employee placement and referral agency, helping families find and hire professional candidates for a wide range of permanent and temporary positions.
Bob King is APNA's General Counsel and the founder of Legally Nanny®, a company that handles all the legal and tax needs of household employers and represents domestic employment agencies in a wide range of legal matters. Bob received his undergraduate degree from Georgetown University, studied at the University of Lisbon, Portugal, on a Rotary International Fellowship, and received his law degree from the University of Chicago Law School. Bob and Legally Nanny have been featured in The Wall Street Journal, Kiplinger's Personal Finance, The New York Daily News, and California Lawyer Magazine, among other publications. Bob also contributed to the book "How To Hire & Retain Your Household Help," and was quoted extensively in the book "Help!! How To Find, Hire, Train & Maintain Your Household Help."
EXECUTIVE ASSISTANT